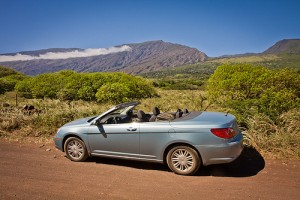 Image courtesy Flickr/Denis Dore Photography
At first glance, the Chrysler Sebring may seem to be a thoroughly middle-of-the-road car. People get excited about the flashy convertibles, the Mazda Miatas and Ford Mustangs. But a surprising number of Sebrings have been sold over the years.
What's the Sebring's secret? Put simply, a lot of people want a convertible, but they don't necessarily want to pay top dollar for a sports car like the Mustang or a BMW convertible. The Sebring is a convertible for the rest of us, so to speak.
This is no doubt why the producers of The Office chose it as the favorite car of everyman Michael Scott. (When Michael was being wooed back into the fold, one of the few demands he made of Dunder Mifflin was that they provide him with a Sebring convertible to replace the one he had traded in the season before.)
As a sensible, reliable car, we sell a lot of replacement convertible tops. After all, keeping the car that you already own can save you over $30,000 over the course of your lifetime, versus trading it in for a newer model! It makes economic sense to replace your convertible's top, if the top is showing wear and tear from years of service.
If you need a new Sebring convertible top, check out our selections today! Got a question? Just ask!