Do you sell weather stripping? Replacement convertible hard tops? How about hardware?
Photo courtesy: Flickr/kenjonbro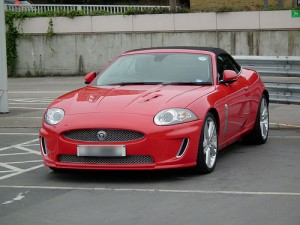 [/
It may seem a little weird to list the things that we don't sell. (I mean the obvious things – we don't sell fresh pears or pygmy goats, either.) But in some cases, we often have people asking after certain replacement equipment for their convertible tops. And in other cases, if there is enough demand for some items, we may begin stocking them.
Replacement Hard Tops
We only sell replacement soft tops for convertible cars.
Convertible Top Hardware (Other)
Sometimes if a top is exceptionally damaged, you may need to replace more than just the window insert or the fabric top. For example, a car which has been in an accident may have structural damage to the convertible top hardware.
We do not stock these pieces. However, you can often get them from a car dealer or an auto wrecking yard. Be sure to check our page for your car first, as we do sell quite a lot of the replacement parts, which may include cables, pads, headliners, and more.