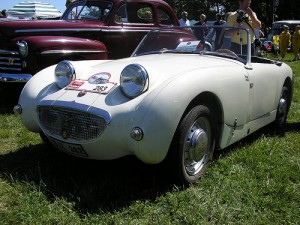 Photo credit: Flickr/liftarn
The Austin Healey Sprite convertible models feature a variety of convertible tops, depending on the car make and the model year. You want to be sure you are getting the right top for your car!
Two overlapping make/model year combinations are the 1958 through 1960 "Bugeye" or "Frogeye" MK1. There are two different convertible top styles, both of which include three plastic windows: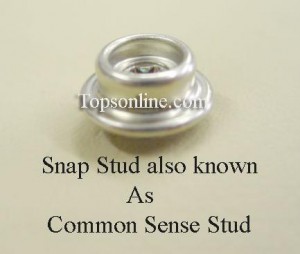 Both of these covers will fit both the right-hand and left-hand drive models. In the first style, the original metal bar needs to be re-used in the replacement.
So before you order a replacement convertible top for your 1958-1960 Austin Healey Sprite, be sure to count the number of snaps on the windshield first! As always, if you ever have any questions about which part to order, feel free to contact us for more information.