N.O.S. Original Auto Interior Fabrics
1950s Chevrolet N.O.S. Interior Fabrics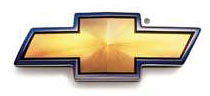 The Chevrolet fabrics on this page are original stock, manufactured in the 1950's era for Chevrolet cars. Scroll down to view the variety of Chevrolet fabrics that we have available for your Chevrolet restoration.
These Chevrolet N.O.S. Fabrics were made for 1950, 1951, 1952, 1953, 1954, 1955, 1956, 1957, 1958, and 1959 Chevrolet automobiles. New Old Stock (N.O.S.) Fabrics are original, factory-made materials created for the Chevrolet cars on the production line; these fabrics, although made in the 1950s, have been stored in an environmentally-controlled way to prevent deterioration.
• Because these N.O.S. Fabrics are rare and available only in a very limited quantity, it is very common for automotive restorers to use a similar fabric from the era, if the exact year match is not available.
• For example, if you are restoring a 1954 Chevrolet, but find that we only carry the N.O.S. Fabric for the 1953 Chevrolet, you will find that the fabric may very well be a near-perfect match.
• (If you do not see your model year, please browse the fabrics below – there is a good chance that you will find a very close match! Call us if you need assistance!)