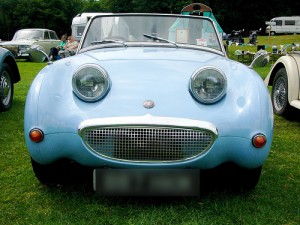 Announced in Monte Carlo in 1958, the Austin-Healey Sprite launched a generation of fun, fab, sporty convertibles. The Austin-Healey Sprite was designed to be a small, low-cost car for the "regular chap": sporty, affordable, fun, and – it must be said – absolutely adorable.
It may not seem sensible to create a roadster convertible for the British market, given the typically soggy English weather. But the Austin-Healey Sprite convertible top only made the car that much more glamorous and alluring.
The Sprite was produced in four successive body styles or marks, with Mark I being perhaps the most iconic. This first Sprite model is also known as the "bugeye" or "frogeye," for the positioning of its round headlights. The bug eye convertible top featured an innovative new chassis design (adapted from Jaguar) which helped to stiffen the body and improve the car's performance.
The Austin-Healey Sprite soft top is still a popular and well-regarded car today, with a strong and active fan base of enthusiasts and collectors. In May of 2008, on the Sprite's 50th birthday, Sprite fans held a birthday party for the car at the British Heritage Motor Centre.
Need a replacement convertible top for your Austin-Healey Sprite? We have a wide variety of top options for Sprites Mark I through Mark IV. 
The Austin Healey Sprite convertible models feature a variety of convertible tops, depending on the car make and the model year. You want to be sure you are getting the right top for your car!
Two overlapping make/model year combinations are the 1958 through 1960 "Bugeye" or "Frogeye" MK1. There are two different convertible top styles, both of which include three plastic windows: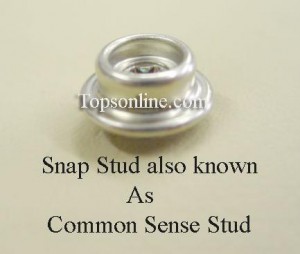 Both of these covers will fit both the right-hand and left-hand drive models. In the first style, the original metal bar needs to be re-used in the replacement.
So before you order a replacement convertible top for your 1958-1960 Austin Healey Sprite, be sure to count the number of snaps on the windshield first! As always, if you ever have any questions about which part to order, feel free to contact us for more information.